Main Content
Structural Precast Concrete Structures

Precast Concrete Structural Parking Garage
Save time, labor, and money with a precast parking garage. Precast concrete offers greater strength and impermeability, as well as superior durability. It also offers a wide range of design options that feature wider bays and the need for fewer columns, improving vehicle circulation efficiency.


Our capability to construct materials concurrently in a factory setting can result in lower costs than a cast-in-place construction process, which can also increase the likelihood that your parking structure project will be completed on time and on budget. The fact that the completed precast concrete members remain stored in the factory until they are ready for use also limits their exposure to the elements, which can minimize the potential for weather-related damage during construction.


High-quality precast concrete has the strength that rivals or exceeds that of cast-in-place concrete. Because of their inherent toughness, precast parking garages require little in the way of ongoing maintenance compared to other systems, which saves time, labor, and money. It can also meet the stringent construction requirements where maximum seismic resilience is necessary.


On the job site, the precast parking garage construction process offers a number of important safety benefits. Since the concrete members arrive preformed and ready to go, it eliminates the need for on-site pouring and other concrete manufacturing processes that could put workers at risk of injury, especially during inclement weather. There is also less chance of worker accidents at the manufacturing facility because precast concrete is produced in a tightly controlled, closely supervised setting with strict adherence to safety guidelines.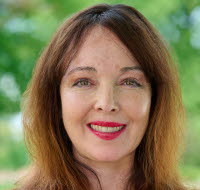 Alexandra "Ace" Clayton
Business Development
Mobile: 717.538.8078
Total Precast Parking Garage
A garage composed of all precast elements that offer design freedom for any ramping scheme needed, long spans and fewer columns, and virtually unlimited aesthetic possibilities. Precast parking garages offer clear-cut benefits that are hard not to take advantage of including; quicker on-site completion, a cost-effective solution, diverse layout options, and a safe and efficient job site.
Podium Parking Garage
Often seen with retail or office space on the first level, parking levels, then either office or living space above. Podium parking garages get their name because they support some superstructure above driving all of the load through the precast elements such as precast concrete beams, concrete columns, shear walls, and other precast concrete components to the foundation.


This is a cost-effective way to support a superstructure, provide parking, and also add an element of fire resistance between the ground floor and the building above.


Reference our project 500 Pearl Street to see how you can seamlessly link a garage and a hotel and still manage a clean aesthetic.
Green Roof

Precast Concrete Makes for a Strong and Durable Solution


With the ability to balance sustainability desires and provide structural support with precast concrete elements a green roof is a possible addition to a design.
Reduce Greenhouse Gas Emissions

Improve Stormwater Management

Provide Urban Amenities

Reduce Heat Island Effect

Improve Air Quality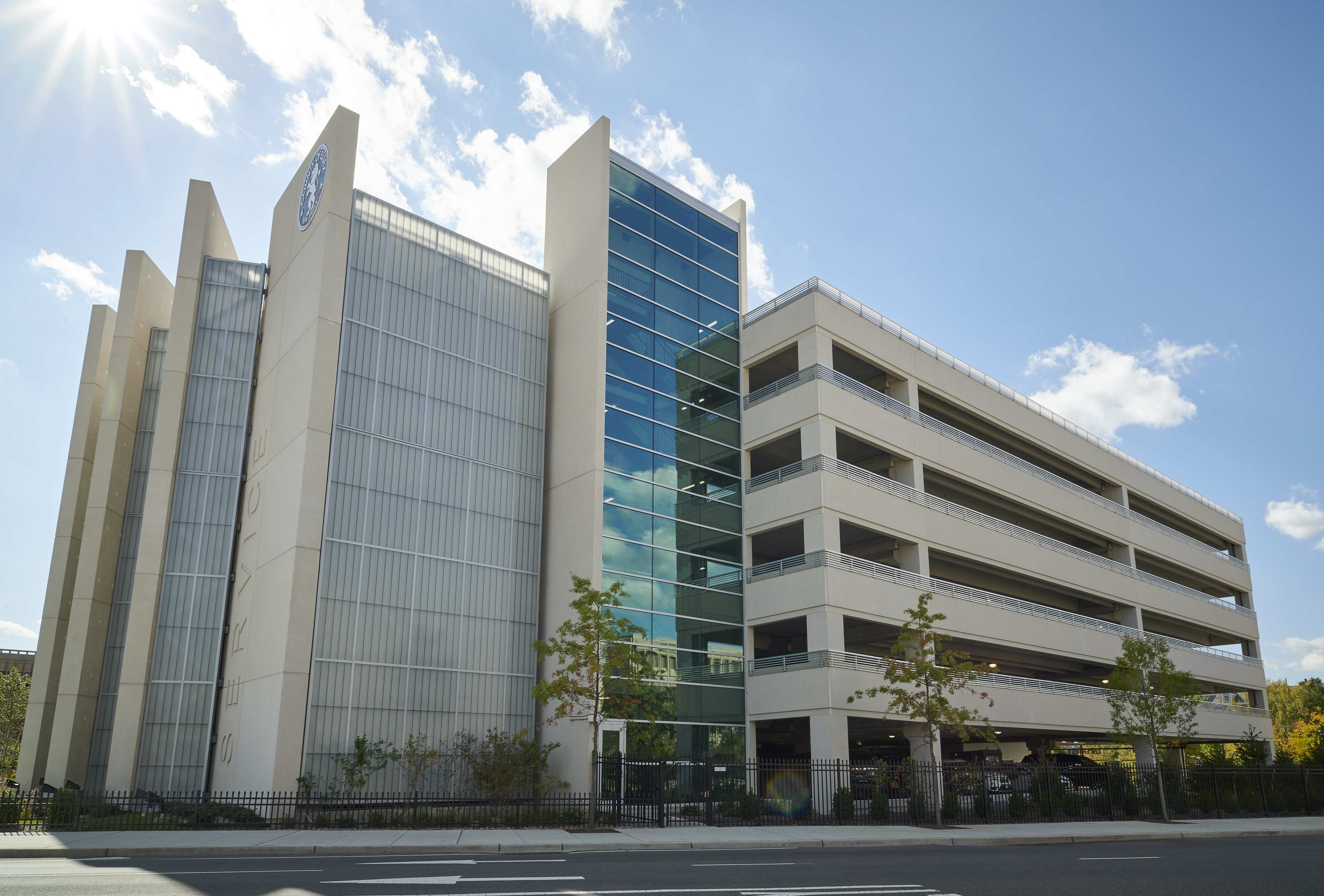 Structural Components
A structural precast concrete parking garage can be composed of elements that we produce both in Denver, PA, and also in Springboro, OH. The two images to the left highlight the internal and external components used in a precast parking structure.
Click on the dot to learn more about the precast concrete part as well!
*Our Springboro, OH plant does not produce all structural elements for a parking structure. They would produce architectural elements such as spandrels, external lite-walls, and bollards.
Structural Parking FAQs
What is the most effective way to handle wind and seismic loads in a precast parking structure?
For most structures, shear walls are a better solution than moment frames. Shear walls can be provided with little or no cost impact to a structure, since these walls can also be designed to carry gravity loads, thus replacing beams and columns. An example of this is an interior "light" wall, which is a cost-effective way to support tees on a ramp, but also, the "light" wall in an effective shear wall to resist loads in its long direction. The "light" wall has an added benefit as well in that it is more open than a system of columns and crossing spandrels.
What is the best method to ensure the longevity of a precast parking structure?
The most effective way is to ensure that the deck members are cast with good quality concrete cast in plant controlled conditions. A low water-cement ratio is extremely critical in providing a long lasting durable parking deck. We typically recommend a water-cement ratio of .36 or less. This is a more effective method than use of corrosion inhibitors. Galvanized or epoxy coated reinforcing is not recommended, and may, in fact, reduce the service life of a garage.
Can tees be warped to improve drainage on a parking structure?
Yes, we typically warp tees to accoomidate drainage.
What is the maximum length you would recommend for a garage without an expansion joint?
Care should be taken in keeping the stiff elements away from the extremities of a garage, but when this is done, it is possible to build a garage up to 325 feet in length without the need for an expansion joint. Attention must also be given to diaphragm loads, and the spacing of shear walls.
What floor to floor height is recommended in a parking structure?
When the overall height of the structure is not a problem, we recommend floor to floor heights of 10' - 4" as a minimum. This will provide a clear height of 7' - 6" for each level within the structure, and will help in making the garage feel more open as well as improving the lighting and the visibility of signage. Additional clearance is sometimes required to meet ADA requirements.
TAKE YOUR PROJECT HIGHER
Have a question? Need assistance with how precast can meet your needs? That's what we are here for. Reach out to our team of precast concrete experts with any questions or details about your project and we will get back to you.
Contact Us