Main Content

Precast Concrete Walls
Precast concrete walls are the main elements utilized in cast concrete construction.
Precast concrete wall systems are able to be comprised of a variety of shapes, and wall types. These can be panelized and erected in either a horizontal or vertical position and utilized on a variety of structures, from residential to commercial, and institutional to industrial.
We have multiple types of precast concrete walls that are valuable in different situations in a design. Different concrete mixes and finishes are possible on all of the architectural wall options below.
All precast concrete is inherently resilient and provides excellent protection against high winds, storm surge, and flying debris, among many other high-performance attributes.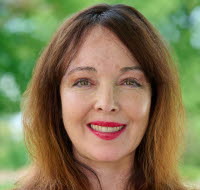 Alexandra "Ace" Clayton
Business Development
Mobile: 717.538.8078
Solid Wall
A precast concrete solid wall can be used both internally and externally in a design. Commonly only utilized in architectural designs, solid wall panels can also be seen in structural parking garages in the stairway and elevator towers.


Ranging in thickness, solid wall panels provide efficient thermal mass performance





Durability in strength





Wide aesthetic versatility
Insulated Wall
Thermally efficient insulated wall panels offer three layers of cohesiveness that combine, aesthetic architecture, continuous insulation, and a smooth back wyth.


Low maintenance durable facade


Edge-to-edge continuous insulation to meet any requirement



Fast and safe construction with fewer trades and clutter on job site
Loadbearing
Precast concrete loadbearing wall panels are both a structurally efficient solution and also an economical solution for transferring roof, floor, and lateral loads to the foundation of a structure.
Choose solid or insulated precast wall panels depending on the design need




Use with an alternative superstructure or in a total precast

structure
Non-Loadbearing Wall
A non-loadbearing precast concrete wall panel has the same aesthetic possibilities as any other precast concrete wall. Commonly used as an enclosure system and attached to the superstructure which supports the panels.
Low maintenance and longevity facade





Aesthetically diverse





Durable strength against a variety of elements such as fire and wind
Shear Wall
Shear walls act as cantilever beams, transferring lateral forces acting parallel to the face of the wall, from the superstructure to the foundation.
Commonly seen in a structural parking garage or a total precast structure.
Lite Wall
Utilized in the internal support of a parking structure, lite walls are shear walls with openings to help any form of light penetrate deeper into the structure. This enhances the visibility while maintaining the support needed for the structure.
As with other types of shear walls, lite walls serve as the lateral force-resisting systems in the structure.
TAKE YOUR PROJECT HIGHER
Have a question? Need assistance with how precast can meet your needs? That's what we are here for. Reach out to our team of precast concrete experts with any questions or details about your project and we will get back to you.
Contact Us