Main Content
Industrial Building Construction Market

Precast Concrete Industrial Buildings
The industrial commercial real estate sector is primarily comprised of manufacturing, research and development, production, maintenance, storage and distribution of goods. Industrial buildings can include heavy and light manufacturing facilities; logistics, distribution, and fulfillment centers; food processing plants; cold storage; research and development; and even flex space. As an integral part of the supply chain, industrial buildings need to be agile, efficient, and durable. Precast concrete industrial buildings are quicker to enter the market, cost-effective, and built with the future in mind.

Reach out to our team of industrial experts to get started on your project today!
Contact Us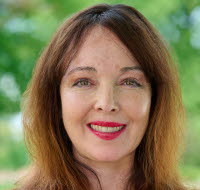 Alexandra "Ace" Clayton
Business Development
Mobile: 717.538.8078
TAKE YOUR PROJECT HIGHER
Have a question? Need assistance with how precast can meet your needs? That's what we are here for. Reach out to our team of precast concrete experts with any questions or details about your project and we will get back to you.
Contact Us