Main Content

Precast Learning Solutions That Work For You

Whether you're an architect, general contractor, or construction manager, precast concrete from High Concrete Group can benefit your project in a number of key ways. Our precast concrete offers design flexibility, improved safety, reliable performance, long-lasting durability, and cost savings.
No better place to learn about the precast concrete industry than from our team. Either learn more from our team from continuing education courses or from our website and literature, we are here to assist you in any way we can.
Lunch and Learn

Plant Tour

Precast Basics

Detailed Resources
Lunch and Learn
AIA CEU
Courses are built around topical subjects that provide insights into the multitude of design and performance possibilities of building with precast concrete.
As an AIA Passport Provider, High Concrete Group logs AIA member participation in AIA Discovery. Certificates of completion are available upon request.
Any of our sales representatives are able to go out on-site, bring along lunch, and share some precast knowledge upon request.
We also off digital CEU opportunities to assist with credits during challenging times such as COVID.
Reach out to a sales representative to learn more!
Schedule Your Presentation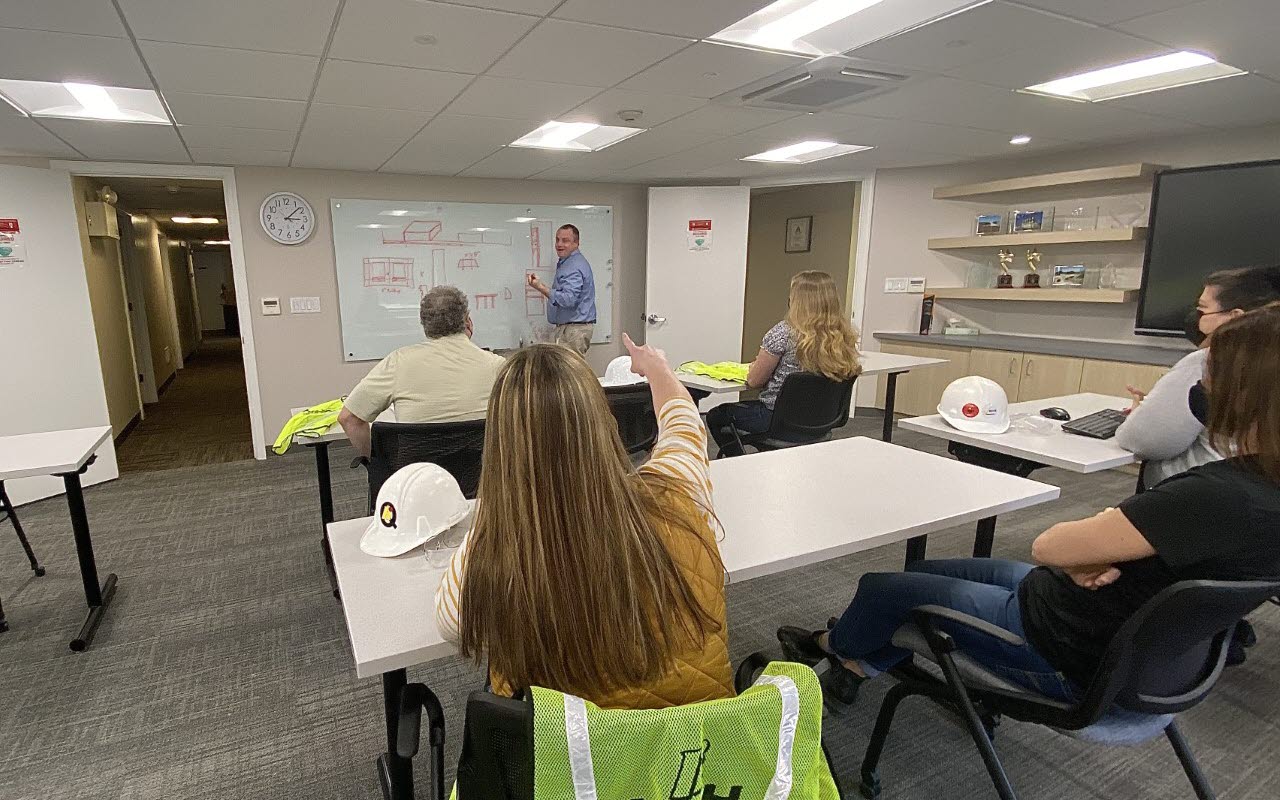 AIA Approved Courses
Designing Architectural and Structural Precast Concrete Buildings
Learn more on what to consider while designing a precast concrete building.


High Performance Parking Structures
Nearly any design or layout is possible with precast concrete garages, learn how and why to pick this method for your next build.


High Performance Schools
Consider precast concrete for your next school project and learn how precast can save time and money on a project while elevating design and thermal efficiency.


Graphically Imaged Precast Concrete
Understanding of the use and possibilities for the aesthetics of a building with a simple application process.


ThinCast Rainscreen Panels
Product overview of our newest precast concrete rainscreen product on the market.
Plant Tours

Immerse Yourself In The Precast World


Plan a visit to tour our facilities and you will have the opportunity to see first hand how precast concrete structures come to life. While on-site you will be able to see precast elements at all stages, starting in the batch plant where concrete gets mixed all the way to final finishing.
Both our Springboro, OH and Denver, PA locations offer tours for AIA credits.
Schedule Your Tour
Precast Concrete Basics

Unlike cast-in-place (CIP) concrete, precast concrete is produced off-site and driven to the site location when needed in construction.


Eliminating risks in a project, precast concrete can add value to your next structure while creating a beautiful building.
Learn More
Sample Kits

Keep your own sample

Want to see a finish, color mix, or how a product works? One of our sample kits might be able to assist you with that!


Learn More
Learn FAQs
How do I get started using Precast?
The best way to get started is to speak with a sales representative. They will offer advice and guidance on how to design and build the structure in the most cost-effective way. A sales representative will also help with any questions about color, finishes, panel sizing, installation process, and logistics. Pre-construction is another tool used to help a client get started with precast concrete, we are able to offer a sales model and early design assist help.
Why should I design with architectural precast, and what makes it my best option?
There are four (4) compelling reasons to choose architectural precast concrete for your building's exterior:


1. Architectural precast is the only cladding material that permits you, the designer, to custom design shape, color, texture, and pattern - only you control your building's unique, custom exterior look.


2. Architectural precast enables you to enclose your building's exterior in a small fraction of the time versus most all other cladding materials - this reduces construction cost dramatically and provides your client much earlier occupancy.


3. Proven low initial cost. Architectural precast concrete is used widely by office building developers nationwide. They tell us it is their cladding material of choice because it offers a high quality "look" at a very economical price.


4. Long term maintenance is almost negligible. All you need to do is re-caulk the precast joints after 15 to 20 years.
What types of buildings are candidates for Precast?
The possibilities for using precast concrete systems for building projects are nearly endless. Precast concrete checks the box for a variety of buildings such as: offices, schools for all ages, student housing, retail, prisons, government buildings, sports arenas, stadiums, data centers, and more.
Why should I choose High Concrete over other providers?
High Concrete Group is recognized as a leader in its field providing over 75 years of high-quality products and award-winning structures.
While being PCI-Certified, High Concrete meets and represents premium products that are held to a specific standard that we need to continue to exceed.
Our whole operation is conducted indoors in a temperature-controlled environment to eliminate any mishaps and inconsistencies.
Along with high-quality products, our team provides service in every department throughout the whole process. Sales to engineering then the project management and production. We are there for every step to help you succeed in your goal.
TAKE YOUR PROJECT HIGHER
Have a question? Need assistance with how precast can meet your needs? That's what we are here for. Fill out this form to provide our team with a few details about your project and we will get back to you.
If you are ready for a project estimate, use this form to provide the details we need for a productive response from our team.