Main Content
Precast Concrete Design Aesthetic

Precast Design Solutions That Work For You

Precast Offers design freedom, innovation, and Diverse solutions


When it's first mixed, concrete is in a plastic state, so it can take the shape of the form it's poured into, the mold that's designed to your specifications. Curves, dentil details, colonnades, cornices, projections, colors, forms, finishes are possible and defined by your design, as well as:
Virtually unlimited colors and textures can be achieved through the use of various aggregate, cement, pigment, and finishing techniques

Textures including formliner shapes, artwork, and lettering provide distinctive accent treatments

Finishes such as sandblast and acid etch to retarded exposures allow surfaces to be differentiated and deepened to meet design requirements

Almost any veneer, including brick, stone, and tile, can be incorporated into a precast facade

Brighter, more open, and flexible interiors because longer spans and more open plans are made possible by precast deck systems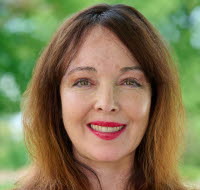 Alexandra "Ace" Clayton
Business Development
Mobile: 717.538.8078
Color & Finish

Easy Way to Add Depth
Precast color is achieved through a combination of white or gray cement, coloring agents, and fine or coarse aggregates.
Many color and texture options are possible by varying aggregate type, color, size, finishing process, and depth of exposure.
Using urethane, plaster, rubber, grained wood, rope or other material as a liner in the casting form helps create finishes, reliefs, textures, shapes and patterns.


Brick and stone veneers achieve the look of hand-laid masonry or stone cladding with greater efficiency, safety, and water tightness.
Click Learn More below to see Precast Color and Finish Options

Learn More
Formliner

Cast in your Design


Make every project a work-of-art with the ability to customize cast patterns for visual impact while reducing the building's mass. Color and texture and patterns in precast make it a preferred design medium.


Formliners are made from any of a variety of materials such as urethane, foam, plastic, and even steel to cast textures including ribs, stone, and brick as well as logos, words, or artwork into a panel. Formliners are most economical when designed for re-use, either in whole or in part.
Applied Veneers

Tile and ThinBrick Veneers

Hard-faced tile-like sections of brick—have specially molded backs that lock into wet concrete. They are cast into concrete backers using formliners to hold them in place while the panel is cast on top of them. Formliners can provide either a crisp, machine-laid or a more irregular, hand-laid appearance. A variety of joint details and an ever-expanding variety of brick sizes, colors, and textures are available. Tile and thinbrick can either cover precast panels completely or be designed to work with exposed concrete areas. Thin brick is highly impervious compared to full- or half-bricks due to its molding process. Because an impervious precast panel backer replaces traditional pervious "mortar" joints, water will not get behind a thin-brick veneered panel and cause bricks to pop off.


Stone Veneers and Matching Finishes

Granite, limestone, and marble veneers (e.g., 1-1/2"–2" thick) can be drilled, fitted with stainless steel pins, and cast into rigid precast backers to provide large, fully or partially veneered panels. Stone-veneered precast panels can be an efficient way to clad high-rise buildings. For economy, natural stone veneers are often used on lower levels of buildings with matching custom-mixed all-precast panels on the upper levels. To ensure best quality, and to speed installation, mortar between stone can be done in the factory, leaving only the sealing between panels to be completed in the field.
TAKE YOUR PROJECT HIGHER
Have a question? Need assistance with how precast can meet your needs? That's what we are here for. Reach out to our team of precast concrete experts with any questions or details about your project and we will get back to you.
Contact Us