Main Content
Precast Concrete Sample Kits

Sample Kits
High Concrete offers a variety of sample kits to demonstrate various precast concrete design elements. Each kit has its own purpose and is available to add to your collection.
Precast Concrete Kit

ThinCast Rainscreen Kit

Insulated Wall Panel Kit




Add our samples to your Library!
Contact a Sales Representative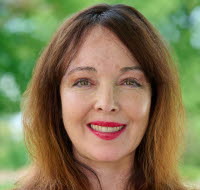 Alexandra "Ace" Clayton
Business Development
Mobile: 717.538.8078
Precast Concrete Color & Finish Sample Kit
This sample kit would contain 9 precast samples at 4"x4" size. Those 9 samples would be selected from our standard mixes and finishes.
Working with the High Concrete team, we will assemble a kit that contains samples that you might be looking for on your project.

Learn more about color and finish of precast concrete to best fill out a request form.

Request a Kit
ThinCast™ Rainscreen Sample Kit
ThinCast™ Rainscreen sample kit comes with 8 of the standard mixes and 1 color-coordinated screw. This sample kit can illustrate the look, feel, and thickness of exactly the product that would be used on your building. Also includes a finished edge used on the outer face portions.
Request a Kit
Insulated Wall Panel Sample Kit
Looking for a way to meet the project R-value? An insulated wall panel is a great solution. This sample kit will provide you with the 3 wythes used for the panel. Architectural, insulation, and structural layered together in a 3" thick sample.
Insulated wall panels adjust each wythe accordingly to meet the R-Value required for your project. The sample is not to scale, but a representation.
Request a Kit
TAKE YOUR PROJECT HIGHER
Have a question? Need assistance with how precast can meet your needs? That's what we are here for. Reach out to our team of precast concrete experts with any questions or details about your project and we will get back to you.
Contact Us