Main Content
Precast Concrete Design Process

Innovating the Precast Design Process

Design freedom, innovation, Sustainable solutions


Design Freedom

Brighter, more open, and flexible interiors with virtually unlimited options of color, texture, and form provide you with the design freedom that will produce prize-winning buildings and environments.


Innovation

Outstanding Performance - Safe inherently superior fire resistance, excellent security via blast and earth-quake resistance. Quiet outstanding acoustic insulation and superior resistance to impact and soil, mold, and mildew
Superior Quality - Greater impermeability and strength with consistent results quality that exceed PCI's Plant Certification requirements and that are far superior to on-site cast-in-place construction and outdoor precast operations


Sustainable

Environmentally friendly, high thermal efficiency through mold and mildew resistant weather-tight enclosures yield a more economical low maintenance and life cycle costs.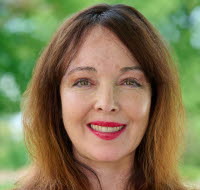 Alexandra "Ace" Clayton
Business Development
Mobile: 717.538.8078
TAKE YOUR PROJECT HIGHER
Have a question? Need assistance with how precast can meet your needs? That's what we are here for. Reach out to our team of precast concrete experts with any questions or details about your project and we will get back to you.
Contact Us