Main Content
Healthcare Construction Market

Precast Concrete Healthcare Facilities
No matter the size, purpose, or specialized focus of your healthcare facility, they all serve one purpose: to keep communities healthy. Precast concrete construction offers durability, flexibility, and sustainability so your teams can focus on providing the best possible care within your facility.
Connect with our team of precast concrete experts to get started on your project today!
Contact Us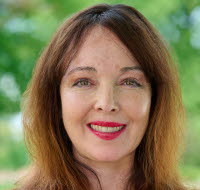 Alexandra "Ace" Clayton
Business Development
Mobile: 717.538.8078
TAKE YOUR PROJECT HIGHER
Have a question? Need assistance with how precast can meet your needs? That's what we are here for. Reach out to our team of precast concrete experts with any questions or details about your project and we will get back to you.
Contact Us