Main Content
ThinCast™ RainScreen Panels

ThinCast™ Rainscreen Panels Overview

What is a rainscreen?


A methodology for enclosing a structure with an external protective material over a building's waterproof membrane layer​. Three key components to a rainscreen are critical to the success of the product:
Air space between the exterior cladding and the moisture barrier​

A clear drainage plane behind the exterior cladding​

Drying of the assembly through convection


The ultimate goal is to deflect most of the elements before reaching behind the panels and having a successful draining system to take care of the rest.


How can ThinCast™ Help?


While being able to act functionally as any other rainscreen system out there, ThinCast™ also adds the natural beauty of concrete to the mix. Showcasing natural aggregates with a variety of colors and sizes, a modern sophisticated look can be added to any building. High Concrete Group is the only ThinCast™ rainscreen panel manufacturer since it is our own innovative design.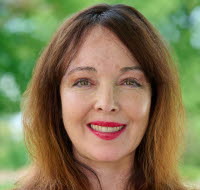 Alexandra "Ace" Clayton
Business Development
Mobile: 717.538.8078
Key Benefits

Durable
Long service life

Functional resilience

Passive fire resistance




Flexible and Adaptable
Modular configuration allows user to cut and penetrate panels with ease

Horizontal and vertical orientation options allow the creation of dramatic facades

Short lead time to facilitate short constructions schedules




Lightweight
Lower-cost superstructure

Smaller and less expensive cranes or lifts for installation

Easy to ship long distances with low cost


Resilient
High-performance concrete provides strength in excess of 7,500 psi for enhanced durability

Stainless steel prestressing provides corrosion-resistant reinforcing to further increase strength
Standard Panel Sizes

ThinCast™ is offered in 6 different standard sizes


Horizontal or vertical orientation provides a diverse range of options for a design layout of our precast concrete rainscreen.

48"x18"

48"x24"

48"x48"

72"x48"

72"x24"

72"x18"





Panel Characteristics


Panel Thickness: 3/4 inch (19mm)

Panel Weight: 10 lbs/ft²
Standard Colors

Naturally Beautiful


Sourced from local quarries, our

aggregates provide the ability to

create unique and attractive color

variation both within panels and

between panels

The variation of color and texture of

the natural aggregates gives

concrete versatility, resilience, and

durability
TAKE YOUR PROJECT HIGHER
Have a question? Need assistance with how precast can meet your needs? That's what we are here for. Reach out to our team of precast concrete experts with any questions or details about your project and we will get back to you.
Contact Us