Main Content
Precast Concrete Products

Precast Concrete Products

Superior Precast Concrete for All Types of Construction Projects


We have the right types of precast concrete products for just about any project, regardless of size or scope. You'll find that precast concrete products from High Concrete are used in a variety of construction projects for facilities in a wide range of industries.

Architectural Enclosure System
Load bearing and non-load bearing architectural precast attached to a superstructure.
ThinCast

™ Rainscreen System
A building's skin to protect the structure from the elements; rain, snow, ice.
Structural Precast Parking Garage
All-precast structural components to create a parking structure.
Total Precast System
All-Precast structural and architectural components that compile together to create a functional enclosed building space.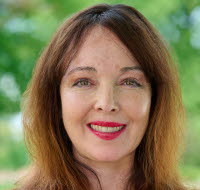 Alexandra "Ace" Clayton
Business Development
Mobile: 717.538.8078
TAKE YOUR PROJECT HIGHER
Have a question? Need assistance with how precast can meet your needs? That's what we are here for. Reach out to our team of precast concrete experts with any questions or details about your project and we will get back to you.
Contact Us