Main Content
Precast Concrete Construction Markets

Build Stronger with Prefabricated Precast Concrete
Dive into the markets that High Concrete Group specializes in and learn how we can help you excel in your next project.
Ready to chat through your next project? Talk with our prefabrication precast concrete experts today.
Speak to an Expert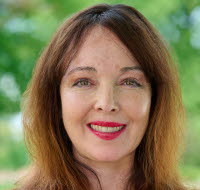 Alexandra "Ace" Clayton
Business Development
Mobile: 717.538.8078
Precast Concrete Data Centers
Design your data center to be flexible, sustainable, and ready for market sooner. Trust High Concrete Group to build your hyperscale, co-location, and enterprise data centers and mission-critical facilities.
Dive Into The Details
Precast Industrial Buildings
Construct an agile, efficient, and durable industrial building with precast concrete. When you work with High Concrete Group, we'll be conscious of your time and money so you can produce a high-quality structure without breaking the bank.
Explore Your Industrial Options
Precast Healthcare Facilities
The inner workings of your medical facility are crucial to our communities. Keep your building secure and durable by relying on precast concrete. Resistant to most natural disasters, precast concrete lets you focus on what matters most.
Design Your New Structure
TAKE YOUR PROJECT HIGHER
Have a question? Need assistance with how precast can meet your needs? That's what we are here for. Reach out to our team of precast concrete experts with any questions or details about your project and we will get back to you.
Contact Us