Main Content
Design and Build Your Next Precast Concrete Data Center

Your data center should be innovative, sustainable, durable, and constructed swiftly to meet your customer needs. As you work through the endless building material options, it might make sense for you to consider a precast concrete data center. Selecting precast concrete allows you to make unique decisions so your data center can be as groundbreaking as the work you're doing inside of it.
Data Center Growth Trends
As more Americans are using the internet every day, the demand to host and transmit data in data centers is significantly increasing. One reason for this increase is that companies are realizing the high cost that comes with managing data in-house or on-premise.

Recent studies have shown that a hyper-converged infrastructure plan, which combines the storage, computing, networking, and management of data into one outsourced or hybrid system, has started to increase in popularity. This infrastructure plan reduces the complexity of managing data centers as well as increases scalability as bandwidth needs arise.

How Planning Early Can Save You More
The sooner you decide on your building material, the better. We advise you to incorporate your precaster early on in the planning process to design efficiently, save on costs, and avoid delays down the road.
When you work with a precaster early on, they can give you insight into the best concrete mix, design practices, and customizable features. They will also be able to help with goal feasibility and construction timelines. Ultimately, involving a precaster early on will help you create the best data center, designed for your company.
Considerations for Building Your Data Center
When you're starting to conduct your data center planning, there are essential aspects to consider. There are a lot of powerful technologies that will be housed in your data center, so the design and construction should be able to hold the following tools.
Servers and server racks

Security and monitoring appliances

Cooling and airflow systems

Fire protection systems
Consider a precast concrete data center as you begin your data center planning. You'll find that the benefits of precast concrete will not only allow you to achieve your tight construction schedules, but it will also allow you to excel in your data center's storage, security, and longevity.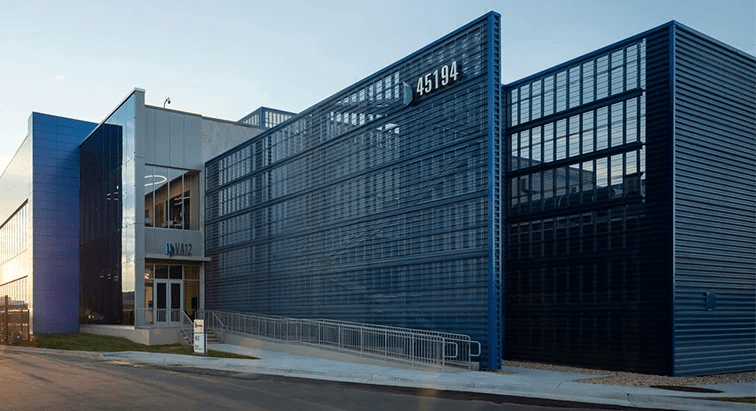 How Precast Concrete Benefits Your Data Center
There are four main data center components that affect daily operations: computing, storage, networking, and data management. As you begin construction of your data center, it's important to consider how your design will maximize these components.
So why use precast concrete to build your data center?
1. It Helps to Meet Construction Timelines
Keeping a strict construction timeline is crucial to the success of your data center planning and meeting your clients' delivery goals. Using precast concrete as your building material will simplify the site logistics since a significant portion of the construction process is off-site.
On average, 12 to 16 precast components can be placed during the day, which notably quickens the construction process for other trades and your entire structure. You also won't have to worry about weather delays because precast elements are made indoors.
2. It Helps Maintain Comfortable Temperatures
In your data center, you will have various computers running around the clock. All of these computers are known to produce a lot of heat because of the servers running, so it's essential the building is able to maintain comfortable temperatures.
A total precast concrete structure is built with a superior building envelope with high thermal efficiency, which gives you the ability to better control the temperature and humidity. There are different types of building envelope and structure systems you can choose from, but solid panels help reflect heat, which can be crucial for your data center.
3. It Helps Maximize Your Space
One of the major data center components is storing, so it's vital to create a data center that maximizes space. There's a lot of equipment that must be put into your data center, including server racks, IT pods, power distribution units, computer room AC units, and backup power generators.
The way that precast concrete is built, you eliminate the need for columns within your data center. This creates space so you are able to properly store important documents and data. With more space, comes more opportunity, so you can fully maximize your data center.
4. It Helps Protect Your Equipment
Depending on your location, you may be weary of severe weather causing damage to your data center and the equipment inside of it. Because of the connection technology of precast concrete, this type of durable building material can be used in all seismic zones so you can feel confident your equipment will be protected.
Additionally, loadbearing precast wall panels are made to your standards and can withstand the weight of your data center equipment. Since these wall panels are manufactured off-site, they are made to be much stronger than other building materials.
On average, concrete has anywhere between a 3,500 to 5,000 psi level. The higher the psi level, the more compressive strength the precast concrete has. The greater the psi level, the longer the lifespan of your structure.
Something else that makes precast concrete a durable building material is its lower water-cement ratio. Precast concrete can have a water-cement ratio anywhere between .38 and .45, where a lower ratio represents greater stability.
Finally, because of the materials precast concrete is made out of, which are water, gravel, sand, and cement, you won't have to worry about rot and rust over time. Where other building materials may degrade with the presence of moisture, precast concrete will only get stronger.
Customizing Your Structure
The exterior of the building should speak for all the innovative things you're doing with your data center. Precast concrete allows you to customize your building to make it unique to your organization.
Innovation Through BIM Modeling
A distinct benefit of precast concrete is using BIM modeling technology so you're able to see different design options before the project starts. The design process allows you to analyze different panelization and layouts.
In the estimation phase, our team will determine materials, difficulty, and overall budget for your desired design. This crucial aspect of preconstruction allows architects and engineers to see the project and define any adjustments before building starts.
Colors & Finishes
Choosing the right color for your structure can not only provide aesthetically pleasing benefits but can also be used to reduce heat being absorbed into your data center. Having the ability to customize your exterior finish can be especially useful for urban areas.
High Concrete offers eight color families you can select from. These colors are made from various combinations of white or gray cement, coloring agents or pigments, and fine or coarse aggregates. You can find a color and texture guide here to help your precaster match your desired design.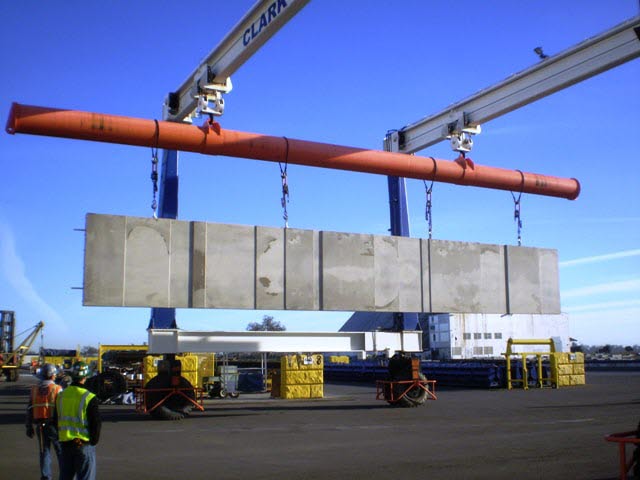 Infinite Design Opportunities
If you're looking to take your design one step further, formliners, veneers, and graphic concrete are great ways to incorporate your specific brand into your building. At High Concrete, we'll work with you from the beginning to create customized molds and patterns for your data center.
Formliners. Made with a rubber or plastic mold that can be adjusted or rotated to create a distinct pattern or texture on the exterior of your data center.
Veneers. This customizable design feature locks into wet concrete with a formliner. It will give the illusion of brick to your exterior. Typically, this feature is used on lower levels of the building.
Graphic Concrete. A cost-effective solution to put any design or pattern onto your structure. This includes logos, addresses, signage, and even 3D effects.
Your flexible options for design are one of the many benefits of precast concrete. This is what will truly make your data center stand out from the rest. As the data industry becomes more innovative, so should your building.