Main Content
Summer Event with High Concrete Group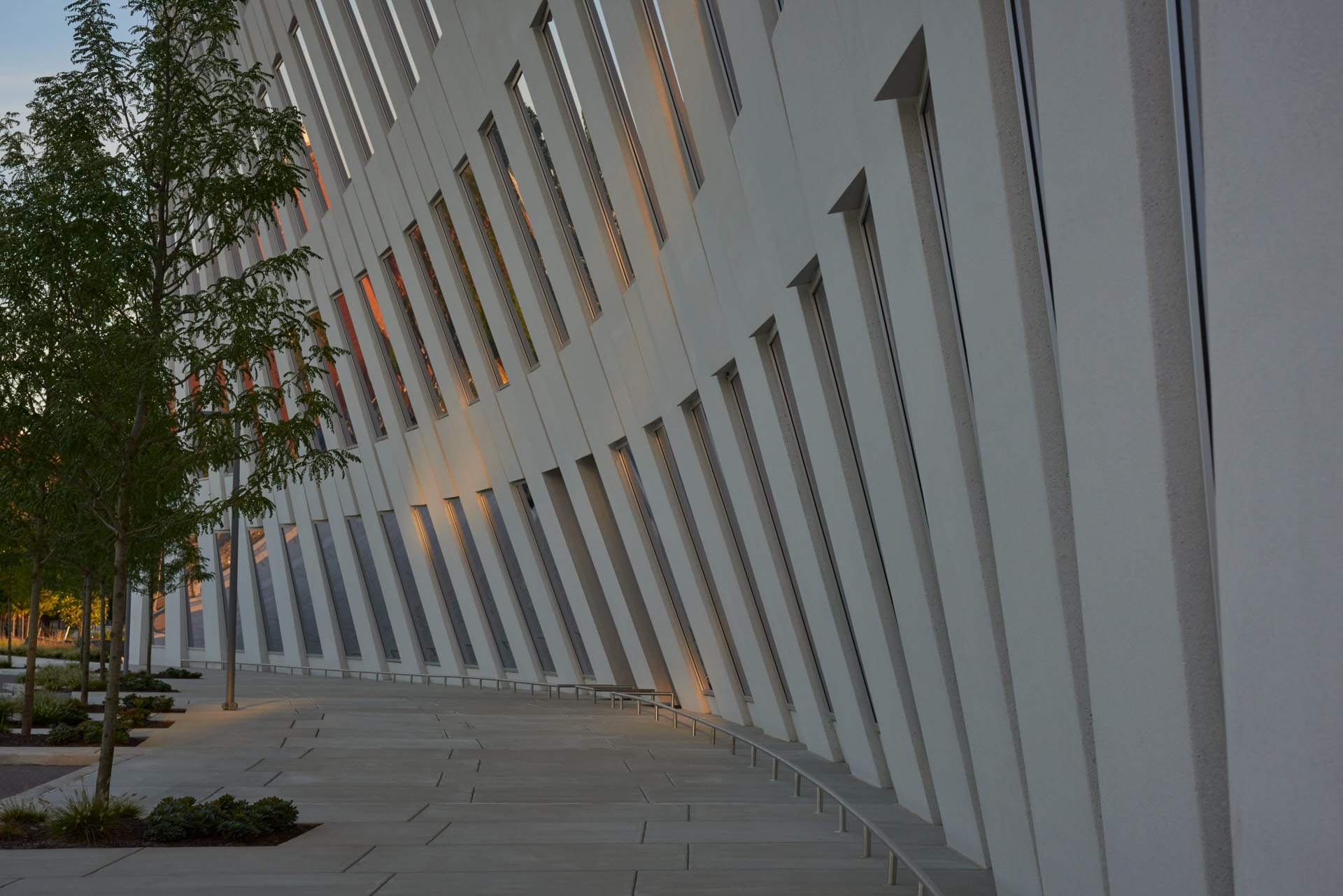 Stop 1: Mold Shop
The mold shop plays an important role in architectural precast projects. Since every architectural job is different, the shop is responsible for producing each project's uniquely designed molds.
When creating wood forms, skilled carpenters use final project drawings to produce molds with power-assisted tools such as the computer numerical control (CNC) machine. Once the wood forms are completed, they are given a wax coating on the interior to support the release of the piece during stripping.
While most molds are produced using wood, some projects require custom formliners made of heavy-duty rubber. High Concrete works with preferred vendors to help design and create these molds for precast concrete projects.
Once combined with steel framing, the molds are ready for pouring at batch plant.
Stop 2: Stressing Deck
Production co-workers arrive in the very early morning hours to strip the previous day's casting since it has cured by the time they arrive. After the concrete has set and reached its targeted strength, the product is stripped from the form. Once stripped, the co-workers will clean the form or apply a new form to prepare for the day's cast. For pre-stressed pieces, strands are placed end-to-end within the form and through the stressing plates on each end. The strands are then tensioned based on the needs of the project.
Once removed from the form, cured concrete is finished to each job's specification. Most of the exposed surfaces are poured face down to keep a clean, smooth surface. However, one of several finishes may be applied ranging from Smooth to Acid Etched to an Exposed Aggregate finish. All products are then sealed with a concrete sealer unless stated otherwise. Throughout this process, High Concrete Group follows a strict quality control regimen dictated by the Precast/Prestressed Concrete Institute (PCI).
Stop 3: Batch Plant
After the materials have been transported by the conveyor belt, the batch plant uses sophisticated technology to determine the correct proportions of aggregate and materials for the project's mix, including cement, sand, stone, water, and admixtures. After the concrete is mixed, it is discharged into a delivery mechanism, such as a mixing truck or overhead crane. It is imperative that the concrete be delivered to the form as soon as possible to maintain the integrity of the mixture.
The concrete is transported and poured into the previously fabricated mold and frame structures via truck or overhead crane. The concrete is then left to cure for a set amount of time depending on the project specifications.