Main Content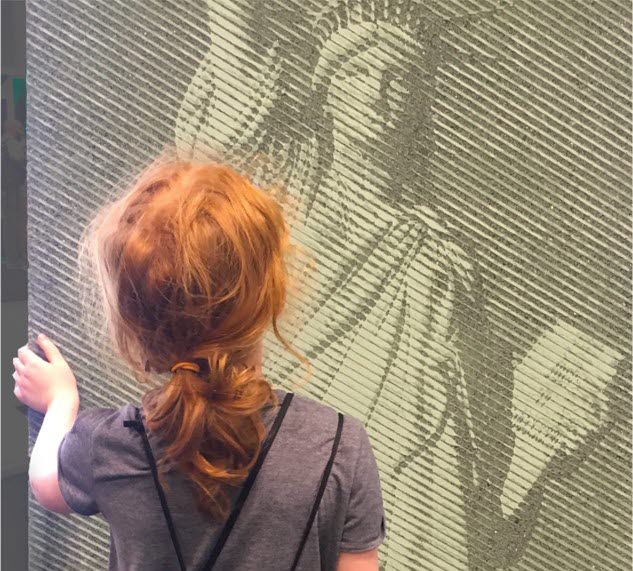 Graphic Concrete®
Graphic Concrete® is a patented technology that enables beautifully patterned concrete surfaces to be produced simply and cost-effectively.


Provided Pattern
Choose from over 100 standard patterns for your Graphic Concrete® surface. Make your design bold or subtle by repeating and rotating the pattern to a desired scale and contrast.


Unique Design
Create your own design to be used on the paper. Nearly anything that can be printed on paper can be placed on a precast wall; a picture of an animal, a company logo, or even a crumpled piece of paper with shadows for a 3D effect.


Texture
You can expose the underlying aggregate in the pattern to create aesthetic texture effects in your design.
Production Process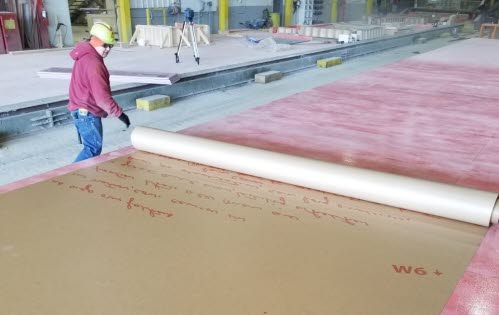 Step 1: Secure shipment in sturdy tubes reduces the risk of damage to the paper during transit.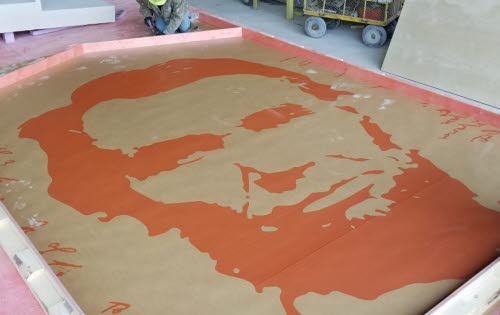 Step 2: The paper is placed into the mold, according to the design of the precast concrete panel.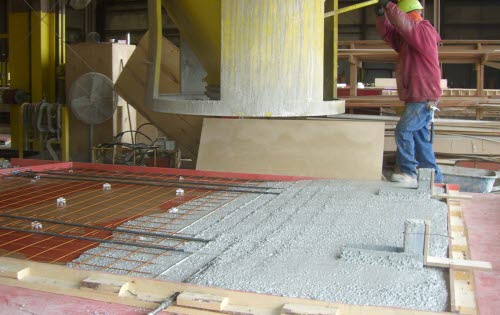 Step 3: Concrete is poured into the mold and onto the paper to create both the panel and pattern.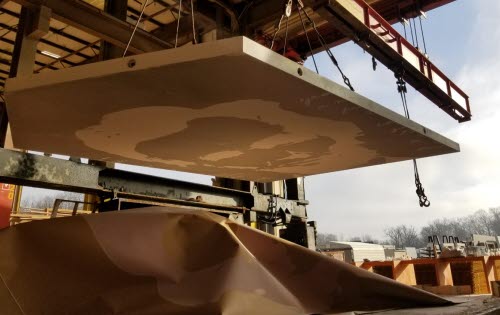 Step 4: The paper is removed after the piece is un-molded.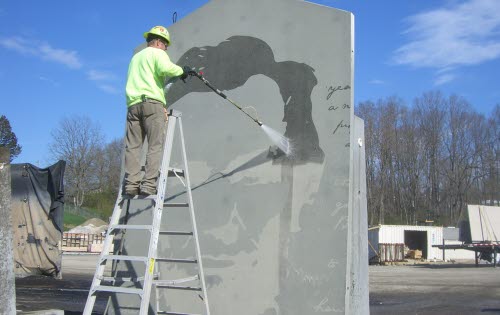 Step 5: The piece is washed with water to remove the un-hardened concrete and to reveal the pattern and texture of the design.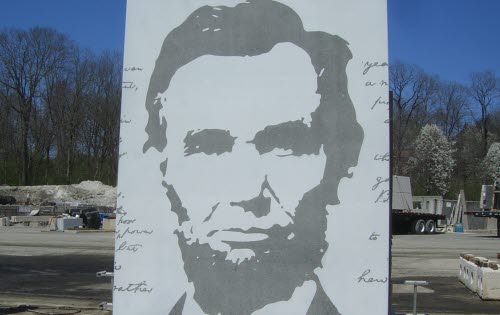 Step 6: The final result!
Graphic Concrete® Design Guide
General Design Equation

Graphic Concrete® = Exposed Aggregate + Fair Face



For Low Contrast Designs

Using similar base and aggregate colors can create a subtle, lower contrast visual. Additionally, the exposure of the aggregate texture can enhance the overall design.

Subtle Pattern Apprearance = Light Base + Similar Color Aggregate


For High Contrast Designs

Widely different base and aggregate colors create a high contrast visual aesthetic.

Bold Visual Statement = Light Base + Dark Aggregate
TAKE YOUR PROJECT HIGHER
Have a question? Need assistance with how precast can meet your needs? That's what we are here for. Reach out to our team of precast concrete experts with any questions or details about your project and we will get back to you.
Contact Us