Main Content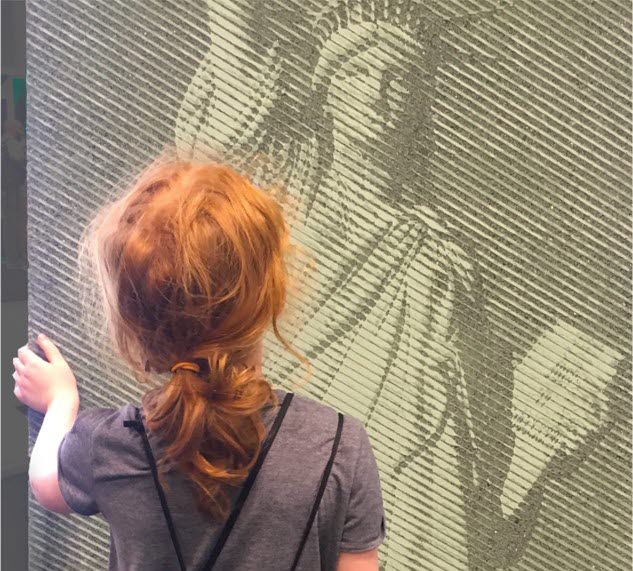 Graphic Concrete®
Graphic Concrete® is a patented technology that enables beautifully patterned concrete surfaces to be produced simply and cost-effectively.


Provided Pattern
Choose from over 100 standard patterns for your Graphic Concrete® surface. Make your design bold or subtle by repeating and rotating the pattern to a desired scale and contrast.


Unique Design
Create your own design to be used on the membrane. Nearly anything that can be printed on paper can be placed on a precast wall; a picture of an animal, a company logo, or even a crumpled piece of paper with shadows for a 3D effect.


Texture
You can expose the underlying aggregate in the pattern to create aesthetic texture effects in your design.
Production Process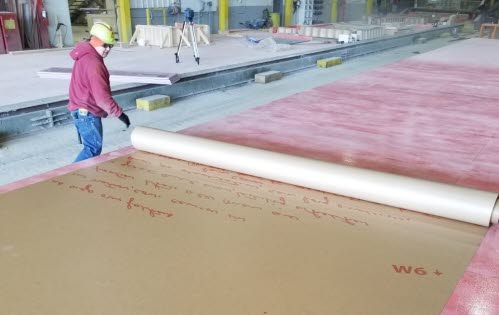 Step 1: Secure shipment in sturdy tubes reduces the risk of damage to the membrane during transit.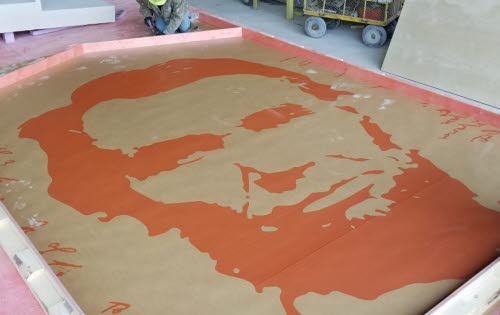 Step 2: The membrane is placed into the mold, according to the design of the precast concrete panel.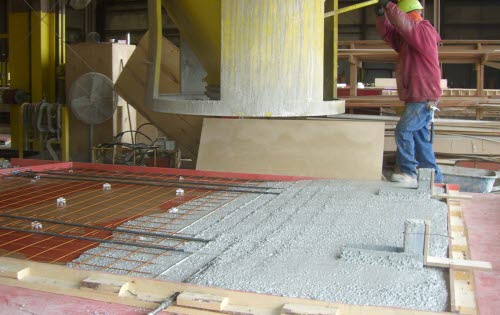 Step 3: Concrete is poured into the mold and onto the membrane to create both the panel and pattern.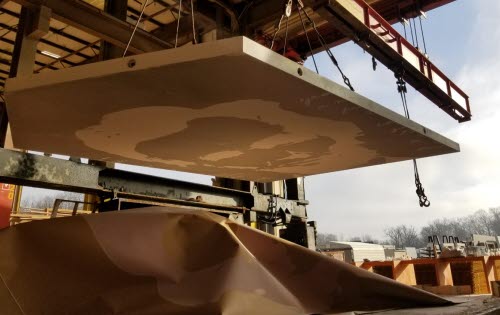 Step 4: The membrane is removed after the piece is un-molded.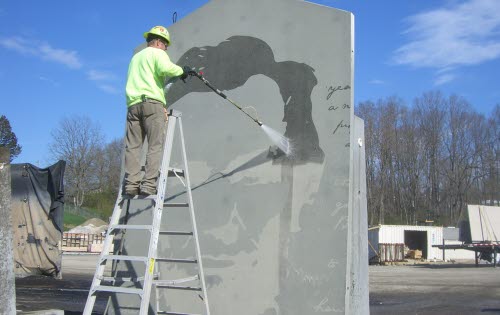 Step 5: The piece is washed with water to remove the un-hardened concrete and to reveal the pattern and texture of the design.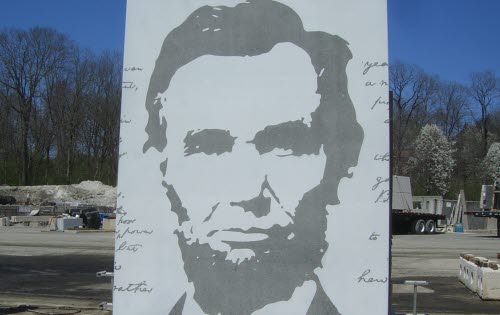 Step 6: The final result!
Graphic Concrete® Design Guide
General Design Equation

Graphic Concrete® = Exposed Aggregate + Fair Face



For Low Contrast Designs

Using similar base and aggregate colors can create a subtle, lower contrast visual. Additionally, the exposure of the aggregate texture can enhance the overall design.

Subtle Pattern Apprearance = Light Base + Similar Color Aggregate


For High Contrast Designs

Widely different base and aggregate colors create a high contrast visual aesthetic.

Bold Visual Statement = Light Base + Dark Aggregate
TAKE YOUR PROJECT HIGHER
Have a question? Need assistance with how precast can meet your needs? That's what we are here for. Fill out this form to provide our team with a few details about your project and we will get back to you.
If you are ready for a project estimate, use this form to provide the details we need for a productive response from our team.